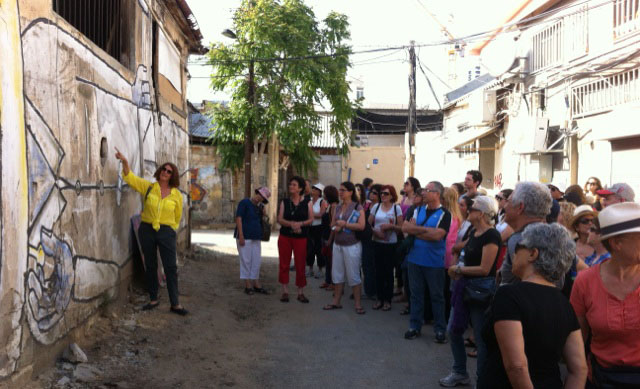 What's Happening?
We arrive in an unfamiliar area or an unfamiliar neighborhood and discover a different world a mere ten minute drive a half hour bus ride from home. We are delighted to discover an exciting new place full of secrets, names, social codes, way of life, and expressions that we have never encountered before. We take our time – wandering, observing, getting acquainted with the new surroundings and switching our perspective.
On our way back home, we realize that our horizons have just broadened. The walls we pass every day now reveal a drawing, a signature, expressions we enjoy adding to our own slang. Just a small tour of a different neighborhood improves any outing – even if it is just for groceries or running errands – and turns it into a little journey.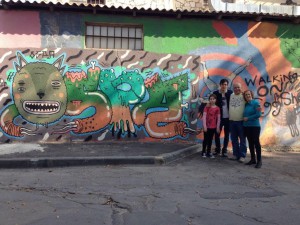 Tour in the Florentine Neighborhood
Come explore the streets of the Florentine neighborhood with me and discover a secret underground on the edge of the city. During the tour we will try to understand why this area is for demolition, decipher the beauty of an old and worn environment, and consider how it serves as a source of inspiration. Why do street artists like to draw here? What is a street gallery, and how do the drawings create a collage? The tour lasts about an hour and a half, during which we will discover the magic of urban exploration and meet fringe culture.
Tour of Kiryat Hamelacha in the Southern Tel Aviv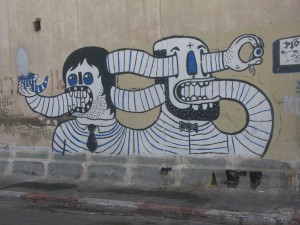 Come explore Kiryat Hamelacha (district of crafts) and discover its unique story: how artists, architecture and bare walls came together. During the tour we will discover what urban explorers experience when they wander the streets, what we look at as we walk, and what we discover. During the tour we will address questions such as, what is street art and what is graffiti? Who are the artists who work in the city and what is their personal style? How do they choose their location and why do they choose to use public property for their art? Why do so many artists rent studios here?
The tour (approximately an hour and a half) usually includes a studio visit and a rooftop observation, a small taste that will leave you wanting for more. The tour is wheelchair-accessible.
הצטרפו לרשימת הקוראים שלי
ותקבלו השראה לשיטוט וירטואלי או אמיתי, בעיר ובגינה, בטבע או באי יווני